Experience self-catering farmhouse accommodation in Limpopo
The Weederdooper homestead with its large verandah overlooks a waterhole frequented by game throughout the day.
Comfortably furnished, with one of the best campfires you will ever experience, perfect for those evening braais, sitting around the fire, or stargazing – the epitome of a unique bushveld experience in all aspects.
Self-catering accommodation facilities
The Weederdooper homestead consists of an original farmhouse, and two cottages, nestled in the Limpopo bush.
The farmhouse has a combined lounge-dining room, three bedrooms (one double and two singles), a sharing bathroom with a shower, and a separate toilet.
One cottage has two bedrooms, one with two single beds, and one with a double bed, each with en-suite shower.
The back cottage also has two bedrooms, one master bedroom (en suite) with a king bed and an adjacent twin bedroom with its own bathroom.
Altogether, Weederdooper can accommodate 14 guests.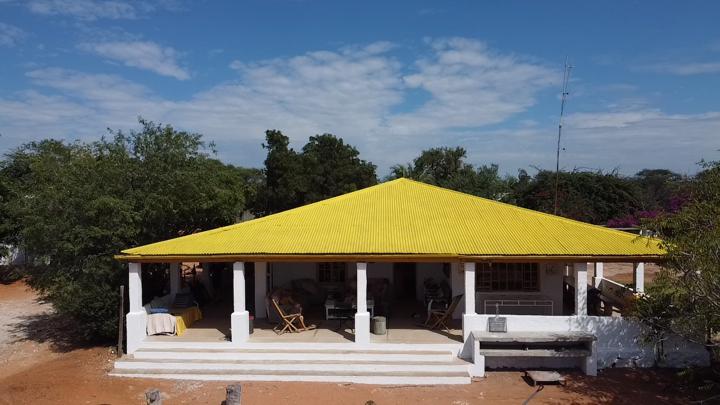 The homestead is looked after by friendly staff who clean daily and assist in the kitchen. The well equipped kitchen include two gas stoves, three fridges and a deep-freeze.
Guests still get to enjoy the conveniences of modernity, even as they enjoy the seclusion of Mmabolela's privacy.
For self-catering in Limpopo that provides the African bushveld experience, coupled with comfort, tranquility and convenience, come to Mmabolela and experience the Africa of old.